Window Seal Systems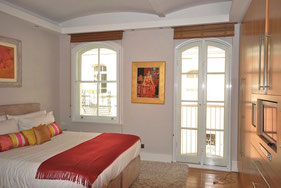 Window Seal Systems -  At Window Seal Systems - We have been fabricating and installing Secondary Glazing Systems, Window Sound Proofing Systems and Flyscreens for all window and door types since 1989. Our wide range of products and designs allow us to complete work on any building type.   
Window Seal Secondary Glazing - offer a full technical advisory service from initial contact and survey to completion of work - nationwide.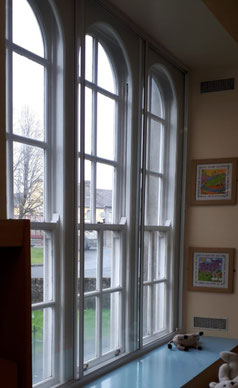 Our Secondary Glazing System - Saves Energy, Increases 'U' Values, Minimises Noise Levels and Adds Security to all window types.  Available in all RAL colour choices to match existing decor and different glass types to give maximum benefits.
In 1995 we were proud to be the first Irish company to design, patent and fabricate our own Flyscreen range and accessories for all window types. 
 .
Are you aware?
Private homeowners who have home improvements carried out by qualified contractors, including having secondary glazing fitted, can qualify for the government HRI (Home Renovation Incentive) Scheme by getting the VAT back...
What people are saying about Window Seal Systems!

"Previously we had a lot of complaints about noise coming from the surrounding streets but since the installation of the Wind-Do Seal Secondary Glazing System we have not received one complaint about noise from our guests. Excellent result!"
Jimmy Kealy, Hotel Manager, Jurys Inn, Parnell Street, Dublin 1
"This company stood out for both quality and price! We are absolutely delighted with our decision to invest - we have saved already a fill of oil after just 3 months; not to mention the drop in noise level from passing traffic!" 
McCormack Solicitors, 4 McElwain Terrace, Newbridge, Co. Kildare

"We manage a number of apartments in Dublin city centre. We were having issues with street noise in several of the apartments that was causing on-going issue for our tenants. We had secondary glazing installed by Wind- Do Seal Systems and the difference has been dramatic. I was very surprised at the level of noise reduction achieved by the glazing. I would definitely recommend this company and its product"
Stephen Mc Govern | Managing Director, Dublin City Rentals