About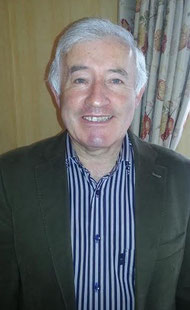 Welcome to our all new site and we hope that your visit is beneficial and hopefully gives you the information you require.
Window Seal Ltd is a wholly owned and managed Irish company, run by brothers, John and Harold McManus.
We have bases at:
Clonlyon, Kilcock, Co. Kildare,
Doocastle, Ballymote, Co. Mayo &
Cummer, Tuam, Co. Galway.
We service the whole of Ireland.
Window Seal have been the leading Irish manufacturers, suppliers and distributors of quality Flyscreen products, Secondary Glazing Systems for all windows, Window Sound Proofing Systems and Draughtproofing Systems for all windows and doors since 1979.
John and Harold fabricate a premium range of products for both commercial and domestic markets with an emphasis on quality at an affordable cost.
Due to client requests, mostly in the food sector for a more robust flyscreen system, we were proud to be the first Irish company to design, patent and produce our own fly screen range and accessories pack for all window types in 1985'.
Our company has a proud history of commitment to excellence and innovation.
To complete the screening package we also supply and fit: - 
Sound-Proofing Systems - for all window types!
PVC Strip Curtain Door Systems - for Walk-In Chills / Freezer etc!
Draught Proofing Systems - for all wooden windows and doors!
Pest Proofing Brush Systems - for all doorways!
Sliding Hatch Systems - for reception areas, shop deli covers etc.
If you have a particular requirement please call us on any of the numbers listed and we will be delighted to assist in any way we can.