Draught Proofing
Our system can be used on all wooden doors - at the top of doors, around jambs and perimeters of openings on casement windows / loft hatches or attic entrance doors and much more. Particularly useful where doors may have become warped and require a seal with extra reach.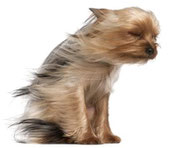 Draughty windows affect your comfort
Draughts through your windows can create cold spots around the room, particularly around the legs and feet, as a result heating is normally turned up higher to compensate, even the dog will want to jump up on the settee next to you. The tight tolerances designed into our secondary glazing system keep cold air and dust out whilst retaining the warm air in the building.
Retrofit Draught-Proofing
Our quality retrofit draught-proofing system, suitable for all existing wooden windows and doors, has been the choice of professionals since 1989 and continues to be the most successful available in Ireland. 
It fits snugly onto the door jambs externally. The Retrofit seal is fitted with the door in the closed position, taking account of the differing gaps that may have appeared over time, with a 30% compression applied, fitted into place on the jambs with stainless steel pins. When the door closes it moulds to the shape of the door – like your car door seal moulds into the shape of the door, rendering it practically air-tight against draughts and further prevents heat loss. Available in a choice of white or brown.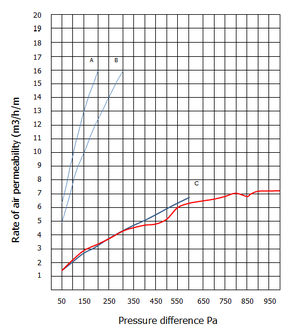 Air permeability Test
BS 5368:Part 1
BS 6375:Part 1
This defines the ability of the window to resist air penetration when it is subjected to differential pressure and is a measure of the air which seeps through the test window at given test pressures.
The average amount of air which leaks through a metre of the opening weather seal (as seen from the inside of the window) is measured and the measurements are calibrated in cubic metres (m3), per hour, per metre of opening seal. A two panel slider 1215 W x 1193 H was fitted to a test rig at a BSI site.
Test Result
The sample met the stringent test result of Pressure Class 300Pa.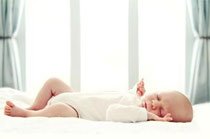 Air-conditioning
Extensive use is made of air-conditioning in today's busy offices, shops, and at home. Installing secondary glazing will help to reduce the energy used in cooling the building and also stops cool air escaping out through your windows