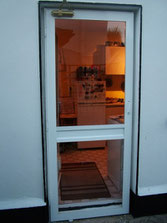 Sound Proofing Of Apartment On Arran Quay Dublin
We have other exciting window Sound Proofing and Secondary Glazing projects to be completed on windows in a gorgeous apartment on Arran Quay, Dublin, further work in The Merrion Hotel Dublin together with design, fabrication and fitting of our patented De Luxe Flyscreens on Markree Castle, Collooney, Sligo, Gaffneys Restaurant, Louisburgh, Westport, Co. Mayo, private homes in Marine Village, Killaloe, Co. Clare, Adare & District Nursing Home, Croagh, Co. Limerick, Artec Construction Ltd, Bellanaboy, Ballina, Co. Mayo and Jurys Inn Hotel, Galway.
We have also recently carried out window Sound-Proofing work on private homes in Stillorgan, Eden Quay, Burgh Quay, O Connell St, Swords, Ballinteer, Airton Rd Rathfarnham, Griffith Avenue, Dublin, together with a private home on Douglas Rd Cork, at Listowel, Co Kerry, at Custom House Square and on Aylesbury Rd Dublin who are similarly pleased with the acoustic benefits of the Wind-Do Seal Window Sound-Proofing System.
We have just fitted our 50th ''All New'' Storm Screen - a refined powder-coated, colour- coded aluminium screen door, usually fitted onto its own extension framing, which can be fitted onto any door to help protect the existing door from the elements is now available in Ireland. This door can eliminate the possibility of having to change your beautiful hardwood door.
The Storm Screen, fitted independently of the existing door (on drop-pin cast steel hinges), can be removed easily for the summer months if necessary.  
For image and detail please refer to our Images Gallery.
We have just been contracted to carry out Flyscreening work for HSE at locations nationwide in hospitals, day care centres and community hospitals.
More on this in next issue!!