Secondary Glazing, Sound Proofing & More..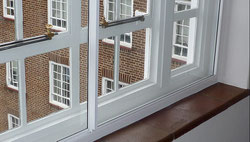 Facts and history show that Secondary Glazing Systems are the most effective solution for providing a good night's sleep while also reducing energy usage. 
With over 28 years of experience working with the catering industry WIND-DO SEAL LTD, Ireland's leading provider of Secondary Glazing Systems provide units that arrive fully fabricated from their factory, in colour choices to match existing décor.  
We ensure installation is completed with minimal disruption and normally will not affect room occupancy.
The WIND-DO SEAL Sound Proofing System is discreetly fitted on room side of the primary window and offers sound reductions of up to 70-80% (between 45dB and 55dB) - in line with building regulations and offers added security as our most recent system comes with added finger locking system.
When Secondary Windows are fitted energy savings can improve by up to 60%, offering 'U'values as low as 1.6 using modern technologies and differing glazing systems including LOW ENERGY ('Planibel G') and our refined Secondary Glazing frmaes (38mm wide) has minimal imact on the aesthetic appearance of existing windows.
We are currently carrying out work Sound Proofing works on a number of hotels, guest houses, listed buildings and offices in built up areas nationwide as well as a long list of private homes nationwide where noise reduction as a result of increasing road traffic is a requirement.  
The Facts on Sound Proofing! 
'`Where high sound insulation of windows is required, airspace of widths of greater than 100mm may be required with one glass width being of a greater thickness than the outer pane (if fitting inside a double glazed window). However beyond 200mm the improved acoustic value is small. Increasing the width of the cavity between the primary window pane and inner pane increases sound insulation - (ensure that the component glasses differ in thickness by at least 30% - e.g. 4mm + 6mm or 6mm + 4mm. Fitting of absorbent materials to the reveals is beneficial as it reduces reverberation in the cavity''.  
 (Ref: BRE Sound Insulation Of Glazing Systems Paper IP12/89''). 
Over the usual cavity width range of 6mm to 20mm or more for double or triple glazed insulated units, there is little variation in acoustic performance (4%). With Secondary Glazing the acoustic performance is enhanced greatly by creating the optimum 'air gap' (100mm – 150mm) between the existing glass and the inner glass.
Combine this process with fitting an absorbent frame onto walls, overhead reveals and window sill area. This will reduce potential reverberation from walls and cavity area of the windows.
When fitting Secondary Glazing Systems it is advisable to use a different glass thickness to the one in the existing window. From an 'energy saving' point the 'U' value of single pane glazing would be between 5-7 and fitting of Secondary Glazing will reduce this to between 1.6 and 2.4, depending on existing window quality, which would be similar or better than a conventional 12 – 16mm vacuum sealed double glazed unit.  Gas filled systems would be more energy efficient.
Secondary Glazing:
A 'U' value (W/m2K) of 2.4 can be achieved with Secondary Glazing compared with 3.1 down to 2.8 for replacement windows, (depending on window area, glaze type, age, frame type and orientation) with a 12mm gap and 2.8 for a 16mm gap: so Secondary Glazing is better than regular double glazing – in fact more than twice as good. 
Lower 'U' values can be achieved by the use of  Planibel G 'Low E' glass.  
Secondary Glazing has also a good Solar Transmittance of .76 compared to .76 with a Double Glazed PVC or Wooden window with 'air filled' gap of 6mm.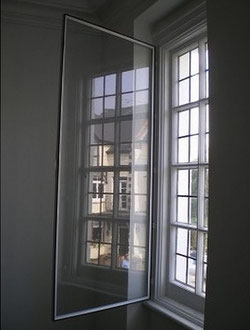 Secondary Glazing – General Information
Secondary Glazing is an independent internally fitted window, usually fitted on room side of any existing primary window, thereby not having to remove good quality windows, which may be too good to replace. It can also provide up to 70% - 80% reduction in noise permeating through the windows as result of road traffic, human traffic, animal and other noise issues. 
It also improves thermal insulation, can reduce the 'U value' in single glazed windows from an average 'U' value  of 5-7 down to less than 2 (if using 'Planibel G' Low-E Glazing). In the process it prevents heat loss (by up to 67%), eliminates draughts and gets rid of those cold-zones around window frames.  
Using 'Planibel G' Low-E Glazing is the best option to provide additional comforts and maximum Energy Conservation.    
On Sound Proofing applications - the use of the most modern glazing techniques assist with acoustic values. Using a 6.4mm laminated glazing, maximum sound proofing can be achieved.  
The Secondary Window is discreetly installed by our trained craftsmen to match existing décor and comes in white or brown colours as standard. All other RAL colours can be matched. 
Available in a horizontal sliding / vertical sliding, 'In-Frame' hinged, fixed or lift-out panels, matching all requirements and designs. 
Secondary Glazing has been the choice of professionals worldwide for many years and has been fabricated here in Ireland since 1985 by Wind-Do Seal Ltd with total success. 
Wind-Do Seal Ltd has been working closely with the accommodation sector for many years to assist in making bedrooms in many of Irelands leading Hotels, Guest Houses and BnB's, more comfortable to stay in - by having our Secondary Glazing fitted to their windows.  
Since 1985, Secondary Glazing has been the choice of professionals as a Thermal and Sound Proofing option in the accommodation sector in leading hotels, Guest Houses, Government Buildings, Offices, apartment dwellings in busy thoroughfares as well as for thousands of homeowners nationwide. It is an ideal solution on listed buildings, preservation structures and conservation projects to help maintain existing facades, aesthetic appearance, character and value. 
On Sound Proofing projects, Secondary Glazing frames are made from tough, robust, yet aesthetically appreciative, slim-line powder-coated aluminium and are securely fitted using a packer-frame to resist force and also create an 'air gap' of (150mm – 200mm) between the primary window and the Secondary Window. This 'air gap' is necessary to create maximum Sound Proofing effects of up to 70% - 80% reduction. 
On Energy Saving projects we attempt to fit the glazing onto the outer frames of the primary window as 'air gaps' are not necessary.  
Secondary Glazing helps deter would-be intruders, helping to reduce force impact by the use of packer-framing, resins and toughened glazing. Commercial buildings can be prime clients for Secondary Glazing as they can be targets for commercial vandalism or theft of goods.
Secondary Glazing can exceed building regulations, provide ultra-quiet living conditions, provide significant energy and financial savings and enhance living conditions.